Blog by Cara
Blog by Cara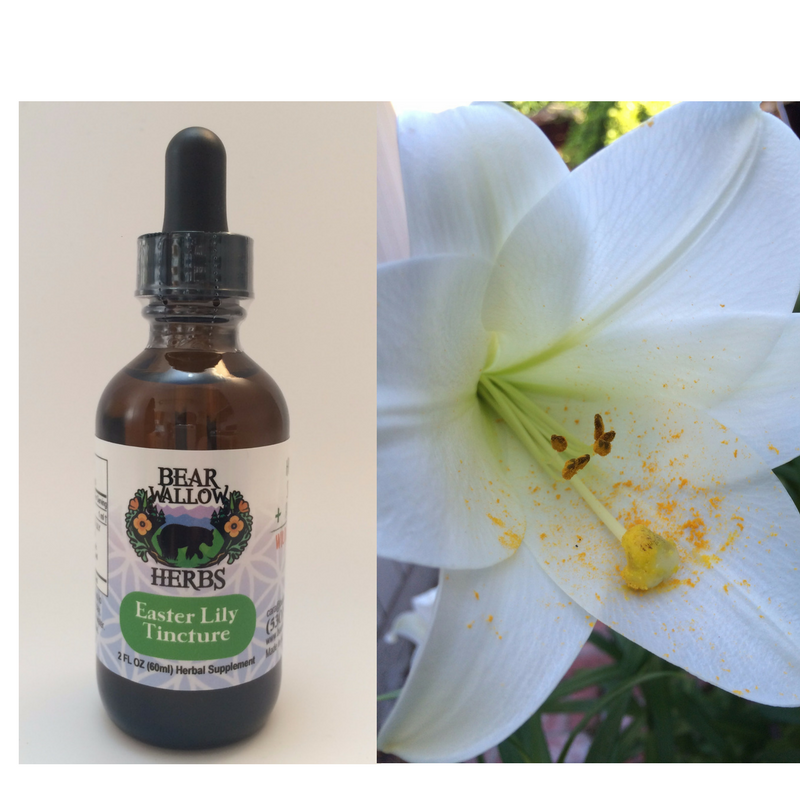 Easter Lily flower essence and tincture 0
Easter Lily Tincture was the first herb I used when I began learning about herbal medicine in 2001.
I now grow all the Easter lilies used in Bear Wallow Herbs' Easter Lily Tincture and the soil is strictly organic. Harvesting Easter Lilies is always an amazing experience and a much anticipated day at Bear Wallow Herbs. The bright white lilies have an outrageously wonderful scent and an alluring beauty.
The beautiful white lilies are infused in Mt. Shasta Spring Water to make a flower essence, imprinting the energy of the lily into the water. Then I use that water and the flowers to make a tincture with Organic Cane Alcohol. 
Herbalist Matthew Wood teaches about Easter Lily flower essence and tincture for physical, emotional, and spiritual balancing. I highly recommend his books and classes.