Therapeutic Chef Recipes
Therapeutic Chef Recipes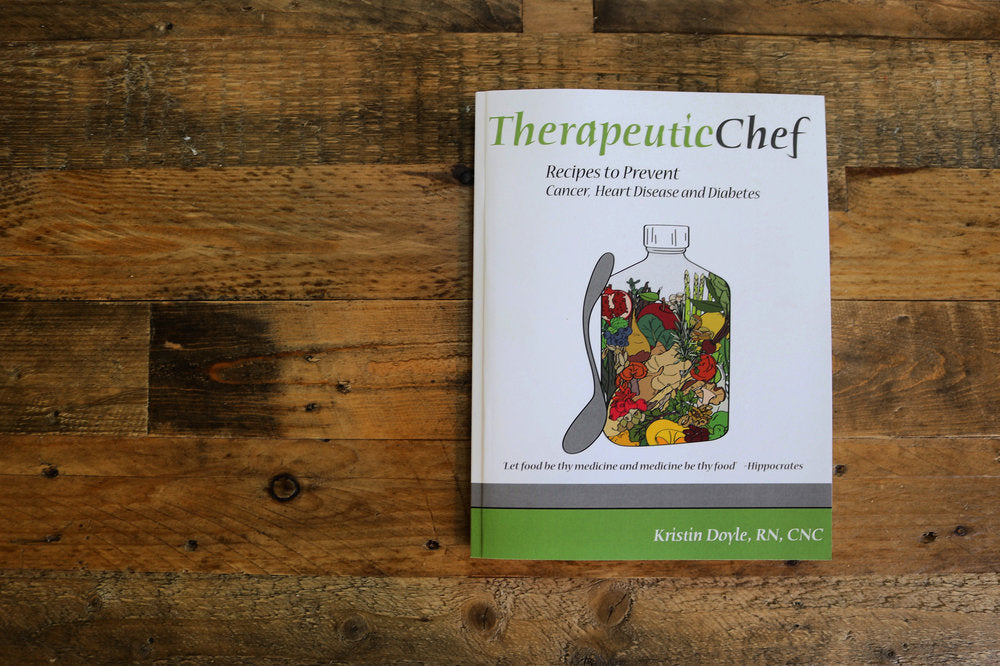 Here's a great recipe from my friend Kristin at Therapeutic Chef! If you want more healthy recipes and tips, get a copy of her book titled Therapeutic Chef. 
MILLET-CAULI MASH
1 medium onion, minced fine
1 TBS olive oil
2 cups millet (may substitute quinoa, amaranth or teff, in any combination)
4 cups cauliflower florets
1/2 tsp unrefined sea salt or Himalayan salt
4 garlic cloves, pressed
5 cups water, plus more as needed
nutritional yeast, to garnish
3 TBS minced parsley, to garnish
miso gravy, for serving (see recipe below)
Saute the onion in the olive oil over medium heat in a large pot for 5 minutes. Add the grains (be sure to thoroughly rinse the millet or quinoa first, then drain well before adding to pan) and stir to coat with olive oil and onion. Cook for 5 minutes, stirring frequently, until grains are lightly toasted and smell nutty. Then add the cauliflower, salt, garlic, and 5 cups water (add slowly, it will splatter). Stir well, cover pot and cook over medium heat for about 20 minutes or until grains have absorbed all the water. Check often to make sure nothing is sticking to the bottom of the pan. You want the grains to be very soft and moist so add more water and cook longer if necessary. Once cooked through, use a potato masher to mash together until you get a smoother consistency. Serve in place of mashed potatoes, topped with nutritional yeast and minced parsley. Serve with a side of miso gravy.  
ONION-MISO GRAVY
1 TBS olive oil (may substitute 1/2 cup vegetable broth)
3 medium onions, finely minced (can use a food processor)
2 TBS tamari (may substitute shoyu)
2 TBS flour (try any kind you like; barley, brown rice or kamut)
1 cup vegetable broth (may use more if necessary)
1 TBS mellow, white miso
1/3 cup almond milk, unsweetened (may substitute cashew cream or other non-dairy milk)
salt and pepper to taste
Place the onions and oil in a heavy bottomed pan over very low heat and toss to coat. Cover and cook for about 30 minutes or until very, very soft. Whisk together the tamari and flour in a small dish then add to the onions, and cook for a couple of minutes. Next, add the broth in a slow, steady stream while whisking constantly. Simmer until sauce thickens.  Meanwhile, in a small bowl whisk the miso with the almond milk. Turn off heat and stir to combine with gravy. Season with salt and pepper.  

* If it's too thick after adding the miso and almond milk slurry, then whisk in a little more vegetable broth, one tablespoon at a time, until desired texture is reached. 

* Use a heavy bottomed pan for this recipe. Use a flame tamer under your pan if you can't achieve a steady, low heat on your stove top. You can check on the onions after 20 minutes to make sure they're not sticking to the pan.
* Don't boil the gravy once the miso has been added or you will destroy the beneficial bacteria of the miso.